Intro to Judaism
Upcoming Sessions
1. Saturday, April 7, 2018 • 22 Nisan 5778
9:00 AM - 10:30 AM
2. Saturday, April 21, 2018 • 6 Iyar 5778
9:00 AM - 10:30 AM
3. Saturday, May 5, 2018 • 20 Iyar 5778
9:00 AM - 10:30 AM
4. Saturday, May 19, 2018 • 5 Sivan 5778
9:00 AM - 10:30 AM
Past Sessions
Saturday, March 17, 2018 • 1 Nisan 5778 -

9:00 AM - 10:30 AM
Saturday, March 3, 2018 • 16 Adar 5778 -

9:00 AM - 10:30 AM
Saturday, February 17, 2018 • 2 Adar 5778 -

9:00 AM - 10:30 AM
Saturday, February 3, 2018 • 18 Sh'vat 5778 -

9:00 AM - 10:30 AM
Saturday, January 20, 2018 • 4 Sh'vat 5778 -

9:00 AM - 10:30 AM
Saturday, January 6, 2018 • 19 Tevet 5778 -

9:00 AM - 10:30 AM
Sunday, December 17, 2017 • 29 Kislev 5778 -

5:30 PM - 7:30 PM

-

home of Talia Schaffer
Saturday, December 2, 2017 • 14 Kislev 5778 -

9:00 AM - 10:30 AM
Saturday, November 18, 2017 • 29 Cheshvan 5778 -

9:00 AM - 10:30 AM
Saturday, November 4, 2017 • 15 Cheshvan 5778 -

9:00 AM - 10:30 AM
Saturday, October 21, 2017 • 1 Cheshvan 5778 -

9:00 AM - 10:30 AM
Saturday, October 7, 2017 • 17 Tishrei 5778 -

9:00 AM - 10:30 AM
Did you grow up without Jewish practices? Would you like to begin, or continue, building your knowledge about Jewish culture, traditions and rituals? Are you worried about how to lead a Seder? Are you anxious about celebrating Chanukah in an interfaith family? Bnai Keshet is a diverse and inclusive community and this class is intended to help members, regardless of background, feel comfortable participating in Jewish and BK community life. In fall 2017 Martin Slon and Talia Schaffer will offer a course called Introduction to Judaism. Topics will include: Jewish history and identity, Jewish values in daily life, the holidays and rituals amongst others. Our topics will be informed by the group's level and what participants most want to study, and we'll explore these issues together in an open-minded, non-judgmental, welcoming environment, keeping in mind that none of us know all the answers and that questioning and exploring is very much the Jewish way.
Share Print Save To My Calendar
Mon, March 19 2018 3 Nisan 5778
Mon, March 19 2018
3 Nisan 5778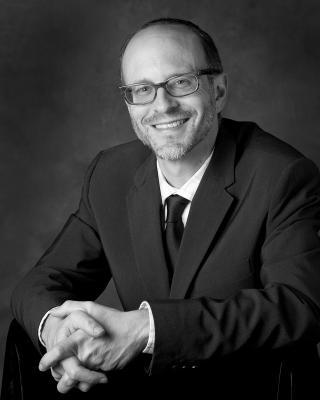 Rabbi Elliott welcomes you to Bnai Keshet.
Rabbi Elliott's Blog
Monday, Sep 25 12:00p
Monday, Sep 25 11:52a
Tuesday, Jul 25 10:27a
More Posts >>
Rabbi Elliott's Ashrey Blog