Kaplan Minyan
Upcoming Sessions
1. Saturday, December 23, 2017 • 5 Tevet 5778
10:30 AM - 12:00 PM
2. Sunday, January 21, 2018 • 5 Shevat 5778
10:30 AM - 12:00 PM
3. Saturday, February 10, 2018 • 25 Shevat 5778
10:30 AM - 12:00 PM
4. Saturday, March 10, 2018 • 23 Adar 5778
10:30 AM - 12:00 PM
5. Saturday, April 7, 2018 • 22 Nisan 5778
10:30 AM - 12:00 PM
6. Saturday, May 12, 2018 • 27 Iyyar 5778
10:30 AM - 12:00 PM
7. Saturday, June 2, 2018 • 19 Sivan 5778
10:30 AM - 12:00 PM
Past Sessions
Saturday, November 18, 2017 • 29 Cheshvan 5778 -

10:30 AM - 12:00 PM
Secular Humanist Rabbi to Speak at Bnai Keshet Kaplan Minyan
Rabbi Sivan Malkin Maas, a senior leader of the international movement for Secular-Humanistic Judaism, will speak about "Judaism Without God" at Bnai Keshet's Kaplan Minyan on Saturday morning, November 18. The Kaplan Minyan, which meets in the Red Gables historic house across the parking lot from the synagogue's main building, begins at 10:30 a.m. with selected songs and readings.
The first Israeli rabbi ordained by the International Institute for Secular Humanistic Judaism (IISHJ), Rabbi Maas is the Dean of Tmura-IISHJ in Jerusalem, the Institute for Training Secular Humanistic Rabbis and Jewish Leadership in Israel, and director of the Secular Library, publishing works on Judaism as culture. She is also president of Secular Judaism, a coalition of Secular Humanistic projects and organizations in Israel.
The Bnai Keshet Kaplan Minyans are named for Reconstructionist Judaism founder Mordecai Kaplan, who sought to create a Jewish framework for discussions of ethics, culture, history and current events. They are designed for people who enjoy a communal Shabbat and want to enrich their understanding of Jewish peoplehood in an alternative, less traditional setting.
Share Print Save To My Calendar
Fri, December 15 2017 27 Kislev 5778
Fri, December 15 2017
27 Kislev 5778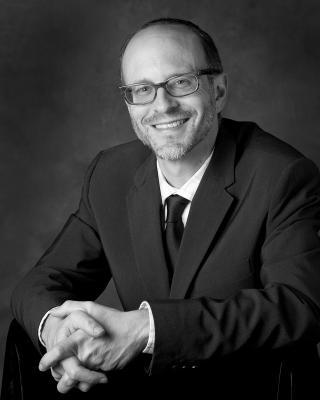 Rabbi Elliott welcomes you to Bnai Keshet.
Rabbi Elliott's Blog
Monday, Sep 25 12:00p
Monday, Sep 25 11:52a
Tuesday, Jul 25 10:27a
More Posts >>
Rabbi Elliott's Ashrey Blog