Rabbi Elliott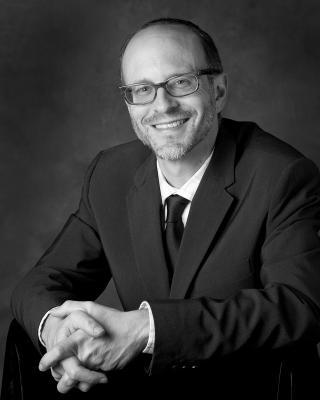 Rabbi Elliott Tepperman has been the spiritual leader of Bnai Keshet, in Montclair, NJ since 2002. His rabbinate embraces spiritually courageous Judaism and loving pursuit of shalom and justice for all people. He believes that Jewish practice is most transformational when deep internal work becomes a springboard for building community and engaging with the world. And likewise when we bring the profound and mundane challenges of our personal and public lives to bear on our Jewish study and worship.
Elliott Tepperman is a founding member of the IAF-affiliated New Jersey Together. He is currently organizing to build the sanctuary movement in NJ with Faith in New Jersey (PICO). He has worked with Bend the Arc teaching Congregation-Based Community Organizing at the Reconstructionist Rabbinical College and other seminaries. He was a member of Bend The Arcs 13th Selah cohort. He is a past President of the Montclair Clergy Association and he is currently serving on the Executive Committee of the Reconstructionist Rabbinical Association as First Vice President.
He is married to Sarah O'Leary and is the proud father of Akiva-Lev 15, and Sam 13. Surprisingly, he now finds himself swimming, running and playing guitar.
Thu, May 24 2018
10 Sivan 5778
Upcoming at BK
All Events
BK Congregational Retreat 2018


Friday, May 25th 3:00p

to 11:00p




BK Congregational Retreat 2018


Sunday, May 27th 12:00a

to 3:00p




BK Open House for Prospective Members


Friday, Jun 1st 6:30p

to 7:30p




Are you interested in Bnai Keshet? Or do you have a friend who wants to find out more? We invite all prospective members to join us for one of our upcoming BK Open House sessions

Chanting with Melissa Schaffer


Shabbat, Jun 2nd 9:00a

to 10:00a




Melissa Schaffer has been teaching Sacred Hebrew Chant at Bnai Keshet for 7 years. She is a graduate of Kol Zimra, Rabbi Shefa Gold's two year training program for Chant Leaders.Chanting is the melodic and rhythmic repetition of a sacred phrase.

Kaplan Minyan


Shabbat, Jun 2nd 10:30a

to 12:00p




Rabbi Israel S. Dresner: My friend, Dr. Martin Luther King

Rosh Hodesh: It's a Girl Thing


Sunday, Jun 10th 5:30p

to 7:30p




for grades 6 and 7

Women's Rosh Hodesh Group


Tuesday, Jun 12th 7:30p

to 9:00p




Kedushat Levi: Torah Study For The Soul with Rabbi Elliott Tepperman and Rabbi Noach Shapiro


Shabbat, Jun 16th 9:00a

to 10:00a




PJ Havdalah


Shabbat, Jun 16th 4:30p

to 6:30p




Congregational Meeting


Wednesday, Jun 20th 8:00p

to 9:30p



Shabbat Morning Services begin with morning prayers and Shacharit at 10am
---
Morning Meditation Minyan
Every Wednesday at 8:00 am
(except July)
Morning Minyan
Every Friday at 7:30 am
Free babysitting every
Shabbat Morning when Youth Bet Midrash is in session.
---
Thu, May 24 2018 10 Sivan 5778