Rabbi Elliott's Blog
Monday, Sep 25 12:00p
Monday, Sep 25 11:52a
Tuesday, Jul 25 10:27a
More Posts >>
Rabbi Elliott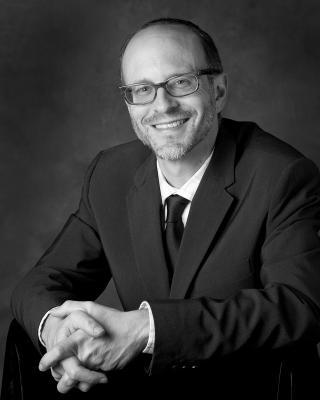 Believing that Judaism is most meaningful when our intellectual and spiritual rejuvenation inspires action, Rabbi Elliott Tepperman has made Torah and prayer a springboard for tikkun olam – repair of the world – since joining Bnai Keshet in July 2002. His rabbinate is characterized by interwoven commitments to teaching, spirituality and social justice.
Rabbi Elliott has been instrumental in obtaining grants and otherwise fueling Bnai Keshet's growth as a hub of varied activities and educational and other programs. The Synaplex grant from STAR, Synagogue Transformation and Renewal, helped increase the level of Shabbat programming. The Legacy Heritage grant helped secure and implement the continuing Values in Action program, in which over six years, the congregation focuses on learning about different core values that guide and shape both prayer and study. Rabbi Tepperman is also deeply involved in the Bet Midrash program building adult and child learning opportunities on Shabbat morning. During his tenure, enrollment in Bnai Keshet has increased nearly 50 percent.
An outspoken activist on behalf of marriage equality, Rabbi Tepperman participated in the first civil union ceremony in NJ and performed the first civil ceremony in Montclair. The first rabbi ever to serve as President of the Montclair Clergy Association, he has served on the NJ Greenfaith board and now chairs its programming committee, a statewide coalition to work on issues of environmental stewardship, justice and spirituality. He has served in a leadership capacity in the Reconstructionist movement to encourage congregation-based community organizing, helping to teach a course on that at the Reconstructionist Rabbinical College (RRC) in Spring 2007. He has also served on MetroWest Religious Pluralism Committee and Community Relations Council.
A long-time California resident, Rabbi Tepperman received a B.A. with Honors in American Studies from the University of California at Santa Cruz, where he was elected to Phi Beta Kappa. Following graduation, he worked for the Doctors' Council in New York City, handling grievances, engaging in union organizing and negotiating labor-management partnerships. He graduated from the RRC , where he served as president of the Reconstructionist Student Association, with honors for rabbinic work that best exemplifies the fusing of tikkun olam (social action) and ru'ach hakodesh (sacred spirit) and for social action within the College. Long an active participant in the Jewish Camping movement, Rabbi Elliott will serve on the faculty of the Reconstructionist summer camp in 2007, and in his leisure time, enjoys gardening and biking. He and his wife Sarah O'Leary have two young sons.
Mon, March 19 2018 3 Nisan 5778
Mon, March 19 2018
3 Nisan 5778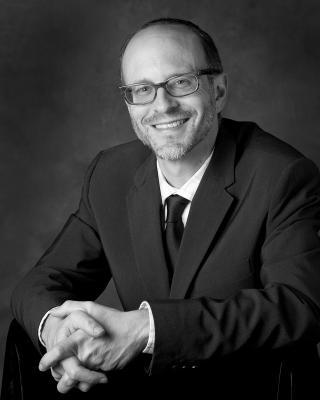 Rabbi Elliott welcomes you to Bnai Keshet.
Rabbi Elliott's Blog
Monday, Sep 25 12:00p
Monday, Sep 25 11:52a
Tuesday, Jul 25 10:27a
More Posts >>
Rabbi Elliott's Ashrey Blog