Rabbi Elliott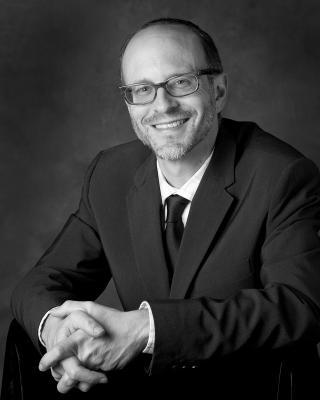 Rabbi Elliott Tepperman has been the spiritual leader of Bnai Keshet, in Montclair, NJ since 2002. His rabbinate embraces spiritually courageous Judaism and loving pursuit of shalom and justice for all people. He believes that Jewish practice is most transformational when deep internal work becomes a springboard for building community and engaging with the world. And likewise when we bring the profound and mundane challenges of our personal and public lives to bear on our Jewish study and worship.
Elliott Tepperman is a founding member of the IAF-affiliated New Jersey Together. He is currently organizing to build the sanctuary movement in NJ with Faith in New Jersey (PICO). He has worked with Bend the Arc teaching Congregation-Based Community Organizing at the Reconstructionist Rabbinical College and other seminaries. He was a member of Bend The Arcs 13th Selah cohort. He is a past President of the Montclair Clergy Association and he is currently serving on the Executive Committee of the Reconstructionist Rabbinical Association as First Vice President.
He is married to Sarah O'Leary and is the proud father of Akiva-Lev 15, and Sam 13. Surprisingly, he now finds himself swimming, running and playing guitar.
In 2019, Elliott Tepperman, has won the Rabbinic Human Rights Hero Award from T'ruah, the Rabbinic Call for Human Rights. Please mark you calendars for the gala awards presentation on May 22, 2019 and join us as we celebrate with Elliott and his family!
Fri, January 18 2019
12 Sh'vat 5779
Upcoming at BK
All Events
Kaplan Minyan


Shabbat, Jan 19th

10:30a

to

12:00p




Ari Laura Kreith:Jewish activism, theater, and Tikkun Olam

Intro to Judaism


Shabbat, Jan 26th

9:15a

to

10:30a




Israel Trip Info Meeting


Shabbat, Jan 26th

12:15p

to

1:30p




Havdalah Cafe


Motzei Shabbat, Jan 26th

6:00p

to

8:00p




at Gift Bar: 465 Bloomfield Ave, Montclair

Reconstructing Judaism Day of Learning


Sunday, Feb 3rd

9:00a

to

3:00p




Evolve: Reconstructing Judaism in 2019. Concentration on three areas: Racial Justice / Why Be Jewish / Community.

BK at 40 Makers Day


Sunday, Feb 3rd

11:00a

to

1:00p




Israeli Dancing


Sunday, Feb 3rd

7:00p

to

9:30p




Israeli Dancing with Elyse Litt, professional instructor, $10 cash per person

Bet Midrash Family Service


Shabbat, Feb 9th

9:00a

to

10:00a




A music-filled celebration of Shabbat for Bet Midrash students and their families.

Intro to Judaism


Shabbat, Feb 9th

9:15a

to

10:30a




Congregational Dinners


Motzei Shabbat, Feb 9th

7:00p

to

10:00p



Shabbat Morning Services begin with morning prayers and Shacharit at 10am
---
Morning Meditation Minyan
Every Wednesday at 8:00 am
(except July)
Morning Minyan
Every Friday at 7:30 am
Free babysitting every
Shabbat Morning when Youth Bet Midrash is in session.
---
Fri, January 18 2019 12 Sh'vat 5779