Administrative Staff
Administrative Staff
Mark Bograd, Executive Director
Mark comes to BK with a diverse
set of employment experiences including running his own family business, Bograd's Furniture, Curator of Lowell National Historical Park, and curatorial research assistant at the Smithsonian.
While he raised his family in another Essex County synagogue, Mark became interested in Reconstructionism after attending a Bar Mitzvah at BK 15 years ago, and he is excited to shift into Jewish professional life at BK. He lives in Short Hills with his wife, Jean, and has two young-adult children, Evan and Ben, who are recent college grads.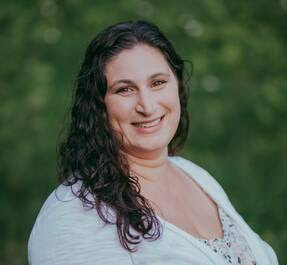 Ariana Markoe , who has been a BK member since 2018, officially joined the staff in 2022.
Her career background is in non-profit arts administration, most notably as Executive Director of Flamenco Vivo Carlota Santana, as well as in corporate education programming, where she worked as Director of Artist Training and Development at M·A·C Cosmetics. Ariana took an extensive hiatus to parent full-time, during which time she also worked as a labor support doula and Music Together teacher in Montclair.
As Ariana's first name is very similar to Rabbi Ariann's, please take care when sending emails. Ariana's is ariana@bnaikeshet.org
Sat, September 30 2023
15 Tishrei 5784
Sat, September 30 2023 15 Tishrei 5784