Administrative Staff
Administrative Staff
Farrell Borine, Executive Director
Farrell Borine joined Bnai Keshet as Director of Operations in 2017.
Farrell has worked his entire professional career in the Jewish communal world, having served as the Executive Director of the Kaiserman JCC in the western suburbs of Philadelphia and Director of Operations at Shir Ami, a Reform congregation in Bucks County, PA.
Farrell is a huge Philly sports fan, an avid music lover, and enjoys going to concerts as often as possible. His son, Braxton Carter, received his MBA in Music Industry from Drexel University and is the Business Operations Manager at Universal Music Group in Philly.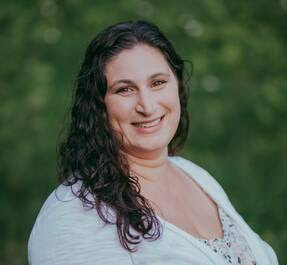 Ariana Bullard , Executive Assistant

BK member since 2018, Ariana officially joined the staff in 2022.
Her career background is in non-profit arts administration, most notably as Executive Director of Flamenco Vivo Carlota Santana, as well as in corporate education programming, where she worked as Director of Artist Training and Development at M·A·C Cosmetics. Ariana took an extensive hiatus to parent full-time, during which time she also worked as a labor support doula and Music Together teacher in Montclair.
As Ariana's first name is very similar to Rabbi Ariann's, please take care when sending emails. Ariana's is ariana@bnaikeshet.org
Mon, March 27 2023
5 Nisan 5783
Mon, March 27 2023 5 Nisan 5783