Hesed - Mutual Support
Hesed - Mutual Support
Providing Support for Members of Our Community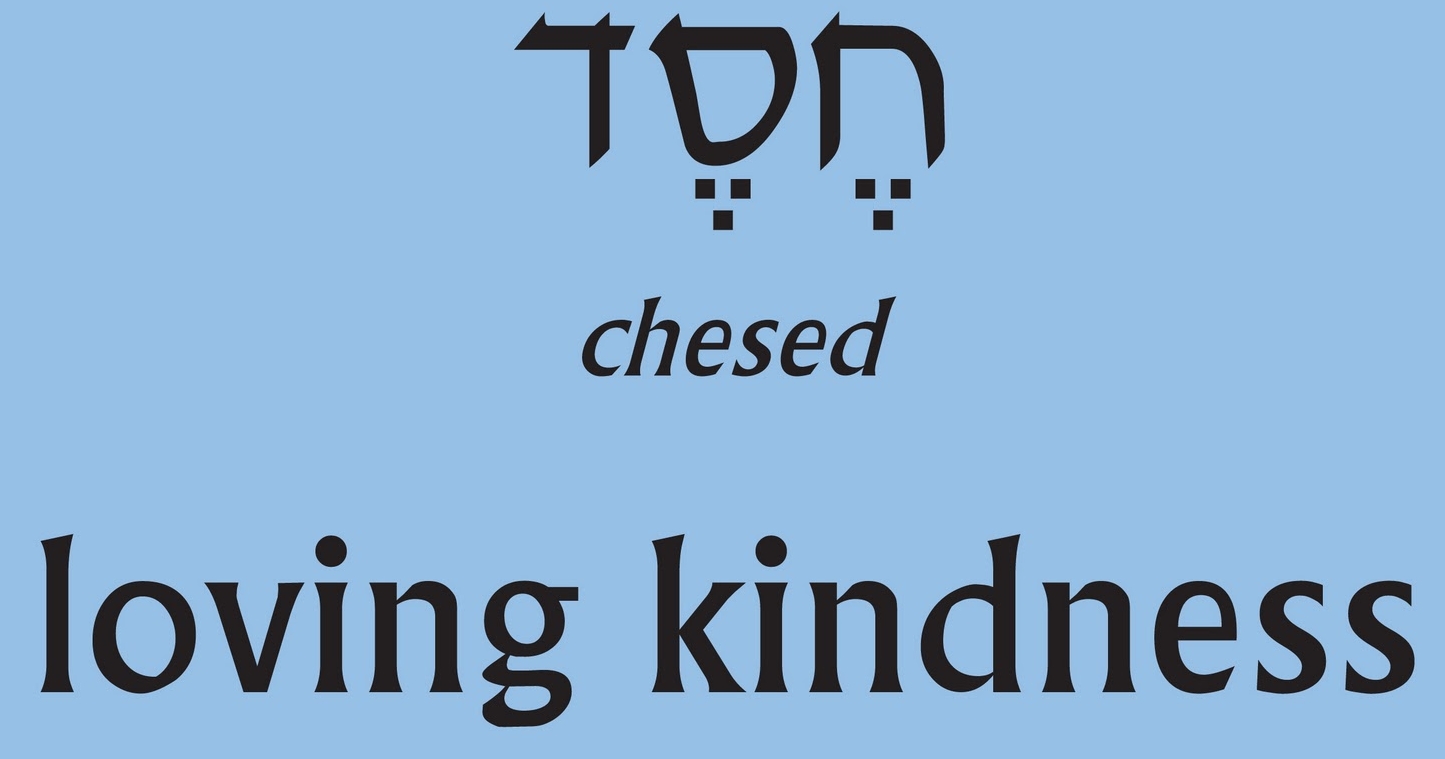 We all need help.
Even if we don't absolutely need it, there are times in our lives when a little bit of kind help can make a big difference in the quality of our experiences.
One of the gifts of belonging to a community is that there are always many hands ready to pitch in and help each other out.
The Hesed committee at Bnai Keshet works to coordinate offers of help with those who would most appreciate it. The Hesed committee wants to lend a helping hand:
when life turns stressful,

when a death occurs,

when illness strikes,

when you're housebound,

when even a joyous event such as a new baby turns your life upside down.
We truly want to know if there is anything at all that we can do, and we also hope you will consider being on our list of people who can offer a helping hand. Some of the ways you can help are attending a shiva minyan, bringing someone a meal, offering a ride (to medical appointments, shopping, services or BK events) or simply lending an ear.
What you can do.
If you are not already on the Hesed Volunteer email list, please consider adding your name to the list by contacting Beth Fuqua. And, when an email goes out asking for help for one of your fellow members, sign up if you can (even if you don't know the person needing assistance).
If you are experiencing one of the above life events and could use the comfort of some help from the community, let us know, either by contacting the rabbis, the BK Office, or Beth Fuqua. Similarly, if you know a fellow member in need of help, please let us know.
Finally, if you have been either a grateful recipient of help from BK Hesed or a provider of BK Hesed help who found the experience of caring for a fellow member meaningful, share your experiences with others.
Thu, May 24 2018
10 Sivan 5778
Upcoming at BK
All Events
BK Congregational Retreat 2018


Friday, May 25th 3:00p

to 11:00p




BK Congregational Retreat 2018


Sunday, May 27th 12:00a

to 3:00p




BK Open House for Prospective Members


Friday, Jun 1st 6:30p

to 7:30p




Are you interested in Bnai Keshet? Or do you have a friend who wants to find out more? We invite all prospective members to join us for one of our upcoming BK Open House sessions

Chanting with Melissa Schaffer


Shabbat, Jun 2nd 9:00a

to 10:00a




Melissa Schaffer has been teaching Sacred Hebrew Chant at Bnai Keshet for 7 years. She is a graduate of Kol Zimra, Rabbi Shefa Gold's two year training program for Chant Leaders.Chanting is the melodic and rhythmic repetition of a sacred phrase.

Kaplan Minyan


Shabbat, Jun 2nd 10:30a

to 12:00p




Rabbi Israel S. Dresner: My friend, Dr. Martin Luther King

Rosh Hodesh: It's a Girl Thing


Sunday, Jun 10th 5:30p

to 7:30p




for grades 6 and 7

Women's Rosh Hodesh Group


Tuesday, Jun 12th 7:30p

to 9:00p




Kedushat Levi: Torah Study For The Soul with Rabbi Elliott Tepperman and Rabbi Noach Shapiro


Shabbat, Jun 16th 9:00a

to 10:00a




PJ Havdalah


Shabbat, Jun 16th 4:30p

to 6:30p




Congregational Meeting


Wednesday, Jun 20th 8:00p

to 9:30p



Shabbat Morning Services begin with morning prayers and Shacharit at 10am
---
Morning Meditation Minyan
Every Wednesday at 8:00 am
(except July)
Morning Minyan
Every Friday at 7:30 am
Free babysitting every
Shabbat Morning when Youth Bet Midrash is in session.
---
Thu, May 24 2018 10 Sivan 5778