Kaplan Minyans
Kaplan Minyan and Tikkun Olam Themed Shabbatot
KAPLAN MINYANS
The Bnai Keshet Kaplan Minyan is named for Reconstructionist Judaism founder Mordecai Kaplan, who sought to create a Jewish framework for discussions of ethics, culture, history, and current events. They are designed for people who enjoy a communal Shabbat and want to enrich their understanding of Jewish peoplehood in an alternative, less traditional setting.

TIKKUN OLAM SHABBATOT
BK's Tikkun Olam Committee plans and curates a series of Shabbatot about pressing social justice issues. After a spiritual and educational approach to each issue, we take action together as a community following Shabbat. The action could be anything from signing a petition, to calling legislators, to attending a protest (if there happens to be one), or anything in between. Our Shabbatot have included Climate Justice, Reproductive Justice, Disability Awareness & Inclusion, and Refugee Justice. Please contact Jessica Brater to get involved in planning.
Upcoming Sessions
2022-23 Sessions
December 10th - Getting Proximate: Bringing Jewish Leaders to the West Bank and East Jerusalem with Sally Gottesman
Sally Gottesman lived in Upper Montclair from 1964-75 and was the first girl to have a Saturday morning bat mitzvah at Congregation Shomrei Emunah. This event, along with the influence of many of others, helped mold Sally into someone who has consistently been involved in progressive Jewish activism. Among her accomplishments are the co-founding of Moving Traditions, the co-creation of Ritualwell.org, and the strategic repositioning of Encounter. This shabbat Sally will talk with us about Encounter, which brings select American and Israeli Jewish leaders to spend four days on the West Bank and East Jerusalem meeting Palestinians from a wide-variety of walks of life. The experiential educational goal of Encounter is to help Jewish leaders better understand the Israel-Palestine reality so that Jewish leaders can be constructive actors in this issue.
Sally lives in New York City with her three teenage children and is actively involved in Congregation B'nai Jeshurun. She is a graduate of Wellesley College and The Yale School of Management and she is delighted to be returning to Montclair to speak with us. (PS The first Board she ever served on - and for which she is also very grateful - was RRC.)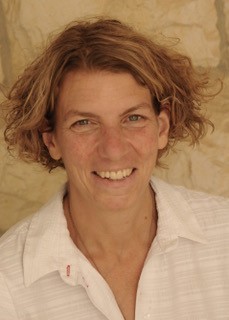 January 14th - Racial Justice Shabbat
January 28th - Reconstructing Judaism and Israel: A Personal Reflection on the Past, Present, and Potential Future, by Rabbi Dr. David Teutsch
February 11th - Reproductive Justice Shabbat
March 4th - Joy Levitt
March 18th - Gun Violence Elimination Shabbat
Past Sessions:
Roni Yavin - Did the Baby Cry? Midwifery and Circumcision in the Talmud.
Ari Finkelstein - Separating Christians from Jews in Late Antique Syria: the Christianization of the Roman Empire in the 380s and its Impact on Jews and Judiasm
Siddhu Nadkarni - Identity: What is your true identity from a Kabbalistic and Vedantic perspective?
Miriam Herschlag - A Montclairite in Jerusalem: Fieldnotes from my inspiring, infuriating, flawed, beautiful home.
Ariel Goldberg - Just Captions: Ariel Goldberg Shares Research and Writing from book in progress on Trans and Queer Image Cultures
Jenny Baum - Just City, Growing up on the Upper West Side when Housing Was a Human Right
Michelle Cameron - The Uneasy Balance - A Fiction Writer's Take on Assimilation vs. Maintaining Jewish Tradition
Claire Garland - Indigenous Culture and Land Rights
Sun, December 4 2022
10 Kislev 5783
Sun, December 4 2022 10 Kislev 5783