Living Our Values 5779/2018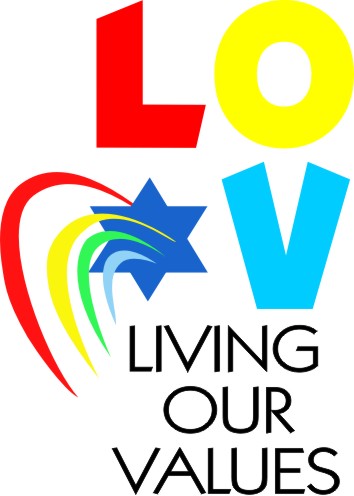 GROW THE LOV
Last year, we asked you to SHOW the LOV and you responded. We had more people participate than in previous years. This year, thanks to three extremely gracious families, we are asking that you help us to GROW the LOV.
Three families have pledged $18,000 each over three years (or $6,000 per year) if the congregation collectively increases the total amount of donations by $6,000 this year.
Example: If you donated $100 last year and you donate $118 this year, the $18 increase will be matched 3x by the families and that $18 increase will translate to a $72 increase for BK.
Please log in to your account, click here, and adjust the date range to see your last LOV contribution.
If you need assistance, please contact the office.
Please consider GROWING your LOV donation and help us to GROW our future.
A diverse congregation led by engaging and inspirational rabbis and committed to

tikkun

olam

through advocacy and action.

A community fueled by the generosity of our members with a sliding dues scale so that no member or student is ever turned away.

Committed to keeping our moving High Holiday services open to all.

A community that partners with those from other faiths to welcome members of Montclair and

surrounding

community who are experiencing homelessness or food insecurity each week for a warm meal served by our young people.

Accessible to people with disabilities both through our facility and our practices to maximize access.

An innovative Bet Midrash program including exciting, new electives and programs for 2018-19.

A warm, safe, and supportive community that welcomes individuals and families with diverse backgrounds, beliefs, and interests.
Reminder: Any amount you contribute over your prior year contribution will be matched 3 to 1. Turn your incremental $180 donation into $720! That's a whole lot of LOV!
Thu, June 27 2019 24 Sivan 5779