Bnai Keshet
Chanukah Meditation Retreat
Join us for a ½ day of Mindfulness Meditation, on December 6th from 1PM to 5:30PM, exploring how Chanukah can be lived as a practice of growth and hope that is a source of light during the darkest time of the year. This 1/2 day will incorporate chant, study, discussion, gentle movement and periods of silent mindfulness meditation. There is a $25 fee for the retreat - click to register.
New Board of Trustees
Marty Fellner & Liz Lipner took office as co-Presidents of Bnai Keshet on November 1st. Click for the entire Board and contact information.
Jewish Heritage Night with the NJ Devils
Join BK for a special night with the NJ Devils, including a Jewish Heritage Night t-shirt, an opportunity to light the menorah at Prudential Center, and a Maccabeats concert after the game. Tickets are available here! Tickets must be purchased by December 7th.
Sun, 23 November 2014 1 Kislev 5775
Sun, 23 November 2014
1 Kislev 5775
Upcoming Programs & Events
---
Parshat Vayetzei
Erev Chanukah
View Calendar
Shabbat Morning Services
Evening Minyan
WEDNESDAY at 7:30 pm
starting again on 11/6 when there are Adult Bet Midrash classes.
Morning Meditation Minyan
Every Wednesday at 8:00 am
(except July)
Morning Minyan
Every Friday at 7:30 am

Please sign up to help at the St. Paul's Men's Shelter in Paterson. In partnership with the Islamic Center of Passaic County we volunteer to help on the first Saturday of each month. Volunteers can prepare food at home, serve food at the shelter or both.
---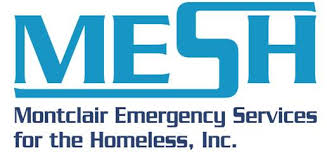 MESH Help provide a warm dinner and company to Montclair's homeless this season by helping host BK's Monday evening MESH meal.