Bnai Keshet
High Holy Days Information
Interfaith Dialogue About Sabbath-Keeping
Join us at Union Baptist Church on September 10th for a conversation about Sabbath-Keeping within Christian, Islamic and Judaic tradition. For more information .....
Join Bnai Keshet at The Great Shofar Blowout, being held at the AIDEKMAN FAMILY JEWISH COMMUNITY CAMPUS, to blow Shofar as a community and break the current Guinness World Record for Largest Shofar Blowing Ensemble. This free festive event is taking place the Sunday before Rosh Hashanah and will include music, hands-on activities, and fun educational sessions for families and individuals. For details and to RSVP .......
Wed, 20 August 2014 24 Av 5774
Wed, 20 August 2014
24 Av 5774
Shabbat Morning Services
Evening Minyan
WEDNESDAY at 7:30 pm
starting again on 11/6 when there are Adult Bet Midrash classes.
Morning Meditation Minyan
Every Wednesday at 8:00 am
(except July)
Morning Minyan
Every Friday at 7:30 am

Please sign up to help at the St. Paul's Men's Shelter in Paterson. In partnership with the Islamic Center of Passaic County we volunteer to help on the first Saturday of each month. Volunteers can prepare food at home, serve food at the shelter or both.
---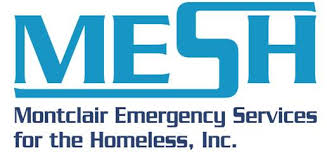 MESH Help provide a warm dinner and company to Montclair's homeless this season by helping host BK's Monday evening MESH meal.