Bnai Keshet
Make the World a Better Place: Fight Hunger with Healthy Food
Wednesday, March 12, 2014 7:00 PM - 9:30 PM
CLICK HERE TO BUY TICKETS: seating limited to 100. Purchase tickets at www.bnaikeshet.org Cost: $18 single; $54, family (any size); whatever a person can afford to pay. (Meal costs cover food and contributions to Toni's.)
Living Our Values 5774
Dues, tuition and other income only cover roughly 85% of our expenses, with the balance typically generated through contributions and other fundraising efforts.
Please join us in making a contribution to our Living Our Values Campaign. The ongoing support of our community
allows us to remain a welcoming and dynamic synagogue community.
Does your company have a matching gift program?
Tue, 11 March 2014 9 Adar II 5774
Tue, 11 March 2014
9 Adar II 5774

Plea

se

sign up

to help at the St. Paul's Men's Shelter in Paterson. In partnership with the Islamic Center of Passaic County we volunteer to help on the first Saturday of each month. Volunteers can prepare food at home, serve food at the shelter or both.
---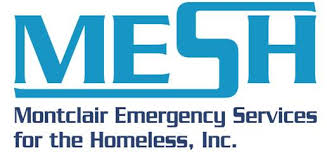 Sign up to help
with Monday Night MESH Help provide a warm dinner and company to Montclair's homeless this season by helping host BK's Monday

evening MESH meal. Young people are not only welcome, but play a key role in preparing, serving and running our meals.