Bnai Keshet
Join Us at the Roabst
Join us on November 15th at 7pm for the Roabst of Larry Drill. A fun time featuring Lower East Side specialties and lots of laughs. Please click for tickets and tributes.
Rescue in Budapest: Raoul Wallenberg's Mission to Save the Last Jews of Europe
To commemorate the 70th anniversary of Raoul Wallenberg's heroic actions to save tens of thousands of Jews in Nazi-occupied Hungary in 1944, Bnai Keshet is cosponsoring a series of free events – films, lectures, panels, an art exhibit and a concert – with Montclair State.
Join us at Bnai Keshet on Wednesday, October 29th, for a lecture by Dr. Tibor Frank from Eötvös Loránd University in Budapest. For more information ....
Kabbalat Bluegrass Shabbat with Doni Zasloff & Eric Lindberg
Join us on Friday, November 7th at 7:30 p.m. for Kabbalat Shabbat with Doni Zasloff and Eric Lindberg, as the duo Nefesh Mountain, share their Bluegrass Shabbat Service that includes songs and prayers that draw from Bluegrass, Old Time, and Celtic influences.
Thu, 30 October 2014 6 Cheshvan 5775
Thu, 30 October 2014
6 Cheshvan 5775
Upcoming Programs & Events
---
Parshat Lech Lecha
Erev Chanukah
View Calendar
Shabbat Morning Services
Evening Minyan
WEDNESDAY at 7:30 pm
starting again on 11/6 when there are Adult Bet Midrash classes.
Morning Meditation Minyan
Every Wednesday at 8:00 am
(except July)
Morning Minyan
Every Friday at 7:30 am

Please sign up to help at the St. Paul's Men's Shelter in Paterson. In partnership with the Islamic Center of Passaic County we volunteer to help on the first Saturday of each month. Volunteers can prepare food at home, serve food at the shelter or both.
---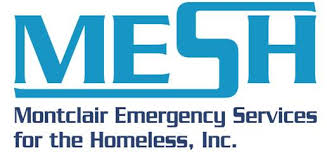 MESH Help provide a warm dinner and company to Montclair's homeless this season by helping host BK's Monday evening MESH meal.